About me
Hi, my name is Philipp, I like taking pictures of landscapes and architecture, sometimes I also take pictures of people.
I try to keep this page up-to-date'ish, but I'm really struggling, so please also check out my latest work on the social media channels mentioned below.
Feel free to get in touch
E-Mail: contact@philipp-lutz.net
Tel: +49 (0) 160 6086877
or follow me on the following social networks channels: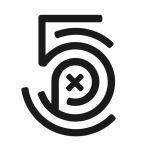 Impressum – Legal Notice

German:
Jeder Text, jedes Bild und jegliche Information die auf dieser Seite veröffentlicht werden sind geistiges Eigentum von Philipp Lutz. Jede Kopie oder andersartige Verwendung benötigt meine schriftliche Zustimmung.
English:
Every text, picture and any information published on this website are intellectual property of Philipp Lutz. Every copy or circulation needs my written approval.