New Calendar for 2017 arrived!
There is good news!
I just finished my calendar for 2017! It's in A3 format and available in two versions:
matte photo paper (Fujifilm Crystal Archive Paper Supreme)
fine art paper (250 g/m²)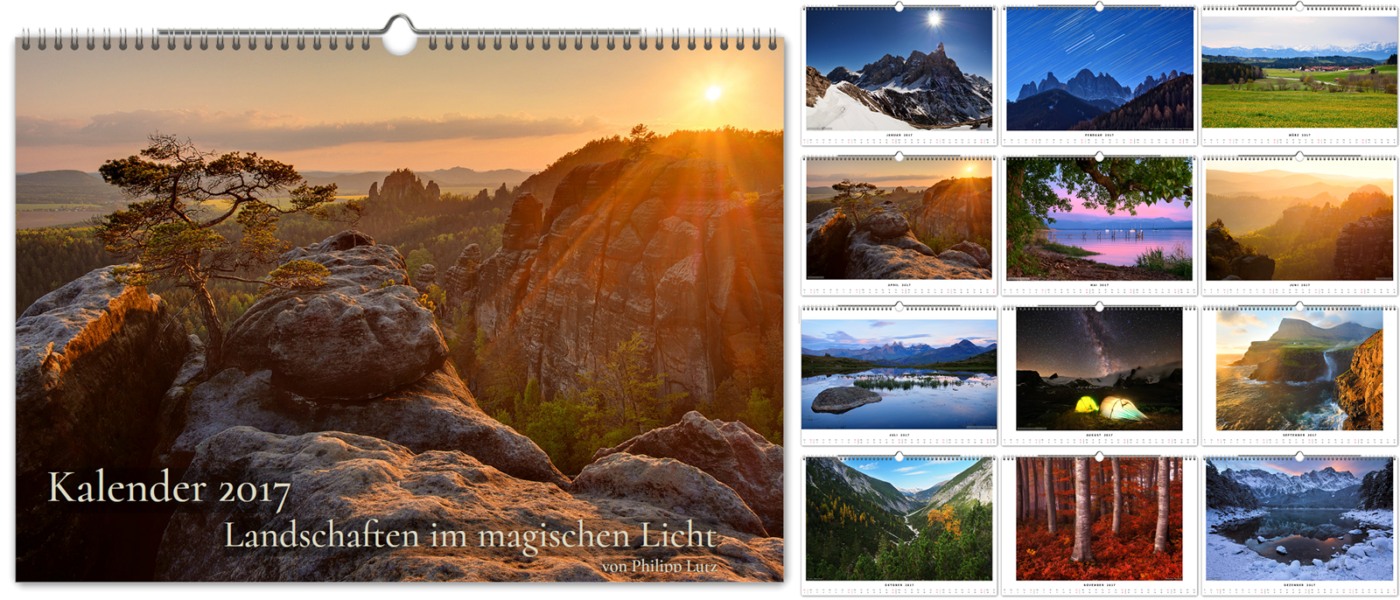 I'll sell the calendars on matte photo paper version for 16€ and the ones on fine art paper for 21€ per piece. Shipping costs may vary of course. In case you're interested just drop me a message at contact@philipp-lutz.net.